Summer Travel Tips for Entrepreneurs

I find summer travel tips specifically for entrepreneurs sounds a bit odd, don't you think? The issues that entrepreneurs face during summer travel are roughly the same as any other traveler. The original article provides some interesting views, which in my opinion don't show great insight. To start, how on earth can anyone recommend to dress up for your trip? Unless your meeting starts at the check-in desk or on the plane the moment you sit down. I doubt it, unless you are flying first class. So here are a few thoughts based on my experience.
Travel during the summer is always a challenge, whether you travel for pleasure or for business. But traveling for business during the summer is an even bigger challenge and frankly often a pain in the proverbial behind. When I travel for business, I am on a tight schedule. I book my flights to optimize my time at home or at home in the office and I try to optimize my time at the office or meeting at my destination.

It doesn't always work out the way I planned it. But don't they say, "If you don't shoot you always miss"? In other words if you don't plan your chances of having a tough trip battling the summer crowds increases significantly.
So what should you do? There are some simple and basic things you can do ahead of any trip and make it a habit for subsequent trips to ensure you have each trip under control.

Planning for Speed and Convenience
The first thing I always do, even before I book my flights is sign up for the frequent flyer program of the various airlines I may be booking for my flight to my designated destination.
Signing up for a frequent flyer program has at least two benefits. Firstly you collect frequent flyer points and when accumulated enough could book a free flight paid by frequent flyer points. Secondly, anyone signed up to the frequent flyer program of any airline has more privileges, like boarding earlier, than someone who did not sign up. Some airlines my have additional benefits, it depends on the airline.
Planning for Additional Benefits and Points
There are many ways to accumulate airline points. The three most common ways are using a frequent flyer program like AA Advantage from American Airlines or using a points accumulating credit card from CITI Bank, linked to American Airlines or an independent credit card, not necessarily linked to any airline like American Express or the Travel card from Bank of America.
This section needs a lot more space to explain the difference and pros and cons of either card, but I'll leave that for another blog posts. The best thing about most credit cards that accumulate points is that more often than not the points don't expire and you can use them for any airline. However, you don't accumulate Airline Status with a credit card linked to a bank. A frequent flyer card linked only to one airline accumulates points for free trips plus, it increases your flight status so allowing you to board early and book upgrades at a lower rate, when you reach a certain points level. More on this in later blog posts.
What to take on my trip?
Start using a planning or note App on your phone or computer, one you can access on any of your devices. The tools I use or have used on a regular basis are Evernote, OneNote and, less of a note taker but a great across the board calendar, Google Calendar.
I created my standard list of things to take to the airport, on my trip and in my computer bag. For example you need to make sure you take cash, credit card, driver's license and for international trips a passport. You know you need those items on most trips so why not put them on a standard list, one which you can access every time you travel.
Most of your trips you bring a suitcase with clothes, so why not have your standard list of clothes and toiletries. Put that list in OneNote (Microsoft) of Evernote and you'll have your standard checklist at your fingertips every time you travel.
Additional Travel Tips
Arrive early: It speaks for itself, with longer times to get through security to arrive early. But believe it or not, some people still leave things to the last minute and complain when they miss their flight. Don't be one of them!
Weigh Your Suitcase: pack your bag sensibly. See my tip above to plan for travel. And before you run out the door, weigh your bag. Their is nothing more annoying and time consuming than having to repack at the airport. Another good way to miss your flight; plan ahead to avoid this.
Pack overnight stuff in your carry-on: There is always a chance your suitcase gets lost. Do uyourself a favor and pack some undies, shirt and pants/shorts and basic toilteries in your cary on. You will feel so much happier if/when your suitcase gets lost being able to change. The longer the flight, the shorter any connection, the more you'll appreciate a chyange in clothes in case of lost luggage.
Business trips in the summer mean more people, bigger crowds and hotter weather.

You'll find the original article, the inspiration to my thoughts by clicking on the link below.
Source: 8 Sanity-Saving Travel Tips for Resourceful Entrepreneurs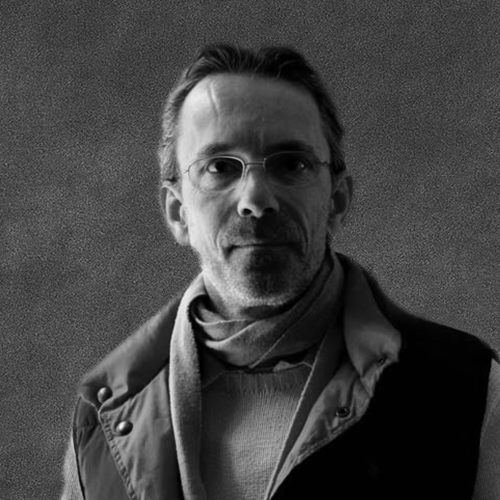 Entrepreneur Mentor and Startup Quarterback | Startups + Small Businesses + Home Businesses.


Specialties – Strategic Planning | Web Design | Digital Marketing|
Hans van Putten owner of 40parkLane,llc  ran operations of his food manufacturing company for 17+ years building the Carolyn's Handmade brand under the umbrella of 40ParkLane,llc.
After the successful sale of the food business, he took advantage of the years of strategic planning, operations management, web design, digital marketing and photography experience , to help startups, small businesses and home businesses and has been involved in a number of start-up ventures since.
Prior to founding 40parkLane,llc Hans worked for the Gillette Company for 10 years in various financial roles of increasingly bigger responsibility, leaving as Director of Business Planning for The International Group at Gillette HQ, Boston. Hans has an MBA (Marketing & International Business) from Aston University, and a BA in Business Administration from IHBO de Maere.