Fashion Store Closures Increasing
Fashion store closures like  like Michael Kors are continuing to grab the headlines. Michael Kors is another victim of competition in general and online shopping in particular. Reuters Business News describes in detail the more than 100 store closures by Michael Kors in an article which you can read by clicking on the link at the bottom of this page.
Fashion store closings and store closings by giants like Circuit City, Sears and others are common place in this day and age. Today you can buy almost anything online. Why would you go to a brick and mortar store? I would argue that if the price is big enough, i.e. big ticket items like cars, houses etc. You may want to see and feel the product in real life. But shoes, pants, shirts and other relatively small ticket items are easily buy-able online at much greater convenience and much smaller risk. Especially as with most big, well know, online stores like Amazon and Zappos you can return the product for free if you don't like it or it does not fit.
Online Benefits
My argument is that the lower the price, the better the return policy, the more likely people will buy online. But even with higher ticket items like TV's and computers, provided you want to buy a well-known reliable brand, people will buy online. The lesson here is, branding is even more important than before.
Now, when we are talking about perishables, i.e. fresh fruit, vegetables, basic needs like bread, cheeses etc. the lines are slightly blurred. The fact that getting customers to buy fresh product online and have it delivered is not as easy, even if you are a well know big online store. Amazon found this out the hard way, and decided to buy Wholefoods. Of course they decided to buy Wholefoods for many reasons however one big reason is to connect the dots between fresh product purchasing online and brick and mortar distribution channels to ensure the best, freshest product is delivered to each customer to make sure this concept works.
In any case, online buying is clearly not going away. Businesses like Amazon will find new ways to sell new product categories online while working out the best way to distribute it. Michael Kors closing stores is just one brand that is confronted with the "New Business Model" of online marketing.
You can read more about Michael Kors' store closing by clicking on the link below.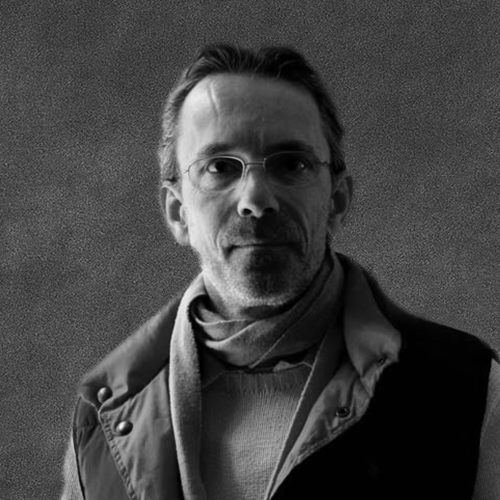 Entrepreneur Mentor and Startup Quarterback | Startups + Small Businesses + Home Businesses.


Specialties – Strategic Planning | Web Design | Digital Marketing|
Hans van Putten owner of 40parkLane,llc  ran operations of his food manufacturing company for 17+ years building the Carolyn's Handmade brand under the umbrella of 40ParkLane,llc.
After the successful sale of the food business, he took advantage of the years of strategic planning, operations management, web design, digital marketing and photography experience , to help startups, small businesses and home businesses and has been involved in a number of start-up ventures since.
Prior to founding 40parkLane,llc Hans worked for the Gillette Company for 10 years in various financial roles of increasingly bigger responsibility, leaving as Director of Business Planning for The International Group at Gillette HQ, Boston. Hans has an MBA (Marketing & International Business) from Aston University, and a BA in Business Administration from IHBO de Maere.